Caroline M Hewins
October 10, 1846-November 4, 1926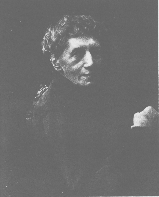 Librarian at the Hartford Public Library
Pioneer in the Development of Library Service for Children
Caroline Maria Hewins was born in Roxbury, MA., in 1846. She came from a family that was of comfortable means and had a wide interest in cultural, which was reflected by the literature found around the house. From an early age she was read to and in turn read to her 8 siblings, this helped developed her love of reading. This is described in her book, Mid-Century Child and Her Books. She attended private school, went to Eliot High School and then went on to prepare for teaching. She received her library training at the Boston Athenaeum under Frederick Poole, then taught in private schools for several years, at this time she took a year's special course at the Boston University.
At the age of 29 she accepted the librarian position at Hartford Young Men's Institute, a subscription library of 600 members. In 1878 it became the Hartford Library Association and in 1892 it became a free library. In 1893 the library became the Hartford Public Library.
Her many accomplishments spanned over 50 years. She is best noted with being one of the two librarians' interested in improving the reading materials of children. Her most noted contribution was the bibliography of children's reading, with the classics prominent. She bought the best children's literature and encourage them to read by establishing many activities. Her ideas are reflected in her many papers and articles on this subject, which she published in professional journals. She was also a member of many civic and cultural organizations.
In the end , by 1925 she had expanded the collection by 150,000 volumes (20,000 in 1875) and in the children's collection which opened in 1904 it had 35,000, by 1925 there were 98,000 volumes.
"Don't let your children read anything you have not read yourself"
Founded or helped create the following:
Agassiz Association Chapter B - nature walks
Doll reception - own extensive personal collection
Summer Book talks - 1898
Children's Room - 1904
Established branches and deposits to schools, factories and settlement houses
Education Association - 1897
Bulletin of the Hartford Library Association
Connecticut Library Association - 1891
Connecticut Public Library Committee - 1893
Some writings:
How Library Work with Children has Grown in Hartford and CT - 1914
Mid-Century Child and Her Books - 1926
A Traveller's Letter to Boys and Girls - 1923
Books for Boys and Girls: A Selected List - 1897
Boys' and Girls' Reading - 1882
Books for the Young: A guide for Parents and Children - 1884
HONORED:
Hewins Scholarship Fund for Children's Librarians
Honorary Masters degree from Trinity College
Library Hall of Fame
Thanks to the Hartford Public Library for the literary materials I was able to find on CM Hewins in the "Collections department".

---
Bibliography:
Hewins, Caroline A Mid-Century Child and her Books, 1926 Southern Connecticut State University; Buley Library Z720.H59
Lindquist JD. Caroline Hewins, her Book, 1954 Southern Connecticut State University; Buley Library Z720.H59C3
These materials were obtained about Caroline at the Hartford City Public Library in the historical room.
Dictionary of American Library Biography, Littleton, Colo., Libraries Unlimited 1978 pg 240-243
Root Mary ES, "Miss Hewins Shared with City's Children all She saw or Heard" HC
Root Mary ES, "Librarians to Honor Miss Hewins, Freind of Hartford Children", HC

"New England Books Women" (Caroline Hewins, Pioneer), Library Trends Spring 1995, pg 720-722

Wead KH, "Caroline M Hewins Lover of Children", Connectituct Teacher, April 1947

Davaney SG, "Children's Book Week", Hartford Courant November 6, 1960

Blalock L, "Defending the Right to Read 'Tom Sawyer': Hartford Librarian was Champion of Children", Hartford Courant, December 1, 1994
Internet Sites:
The Project Gutenberg Etext of Library Work with Children. ... Three articles from Miss Caroline Hewins's pen have been chosen for this collection, the last written thirty-two years later than the first. They not only give details of the history of children's work, but reflect Miss Hewins's personality and opinions....
How Library Work with Children has Grown in Hartford and CT
Reading of the Young
Boys' and Girls' Reading
Reading Clubs for Older Boys and Girls
Women in the History of Librarianship Picture and brief bio.
.

Back To Home Page.....